What's New?
Artist Way Class Now Forming!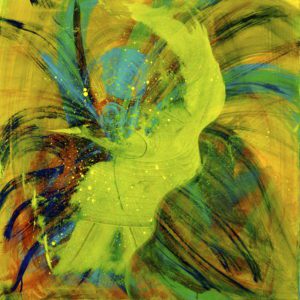 This fun, experiential process will help re-enliven and nurture your innate creative and spiritual self. The class helps people recover their artistic, fun self to bring more depth, light, and joy into their personal and professional lives. Together, as a group we create a safe place to share and explore ideas, thoughts, and feelings. We will be using Julia Cameron's book and process, The Artist Way, with journaling, writing, and art activities. We also include a short meditation, healing exercises and visits to artist studios. No experience necessary – bring yourself, your life experience, and a flexible mind.
Class starting February 24th, 2017
Fridays, 1:00 to 3:00 pm, for 8 weeks
At the Tannery Arts, Santa Cruz.
Cost is $25 a week or $180 for 8 weeks. 
To register call Joan Rose at 831 251-0866
The Artist Way has been used world-wide by millions of people, and in teaching this process for the last seven years, I have written and published books and become a painter. I believe this process can help anyone who has a sincere desire to grow from the inside out and who wants to tap into inner, creative resources. I have seen many people make profound changes in their lives – hidden dreams are recovered, they find their creativity and passion, and their lives are transformed!
Women's March in Washington D.C. on January 21st
I'm excited to be joining other women (150,000 and growing) coming from across the nation to march for ourselves, our families and our children. I'm raising funds to go, to participate, and be counted. It feels so important after this election to let the world know we are powerful American women who have a voice! We are fighting to save Healthcare and Social Security for all. I hope to see you there!
If you can't join us and march, I will march for you. You can donate to my gofundme account. I'm two-thirds the way there thanks to my wonderful supporters. See www.gofundme.com/joanstaffen for more information.
Thank you for all the support!
It's a New Day, A New Year Workshop
Let's release the past and re-envision a fabulous 2017. Join us for an afternoon of healing, focused goal setting, and inspiring collage. We will release obstacles, clear our energy and chakras. We will learn about creative visualization and goal setting, process our feelings and thoughts. and re-envision. You will feel empowered and ready to have a truly great 2017. Just bring your ideas and creativity, and your photos and images.
Saturday, January 14 1-4 pm
Tannery Arts, Santa Cruz.
Cost only $33 (Collage Supplies Provided)
Call or email to register at 831 251-0866 or joan@joanrosestaffen.com to register.
Joan Rose is a writer, artist, and spiritual counselor who is dedicated to assisting others to heal their lives, rediscover their purpose, and stay on their life path. She helps her clients uncover, visualize, plan, and actualize their dreams through her books and experiential workshops teaching divination, spirituality, creativity and prosperity methods. See her website at www.joanrosestaffen.com.