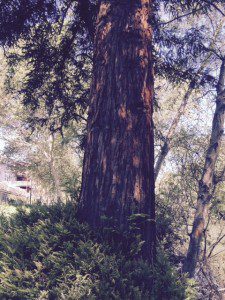 "You are the work of God, and His work is wholly lovable and wholly loving. This is how a woman must think of herself in her heart, because this is what she is." –A Course in Miracles
—
I attended the "Women Writers in the Redwoods" conference last year. Thirty women came and were coached by five teachers in an incredible setting at Pema Osel Ling Retreat Center outside of Coralitas, California. Today, I found out I could have a discount/partial scholarship. I immediately wrote back and said, "Yes." Within a few minutes, a friend asked a favor, and paid for the rest of the conference.
A powerful word, yes!
I do believe in saying yes, even when I don't necessarily know how its all going to work out. I'm always amazed when events are orchestrated to bring a gift. The retreat last year helped me recommit to my writing. I started blogging, writing my next book, and rejoined a poetry writing group. The retreat this year will help me continue my writing journey, make new writerly friends, and see again all the wonderful women I met last year. And I know there will be unknown mystery gifts coming too.
Just morning while reading a book on meditation, creativity, and joy, I thought I would like to join a meditation class. This isn't a meditation class, but it is held at  a Tibetan Buddhist retreat center in the Santa Cruz mountains. I do plan on meditating while there.
I must remember what the Course in Miracles says, "Miracles occur naturally as expressions of love. They are performed by those who temporarily have more for those who temporarily have less."
Ah life, ah angels, thank you, thank you for your gifts. And remember, when opportunity shows up, say yes.
What unexpected gifts have you received lately? Any miracles to report?