The Roller Coaster of Life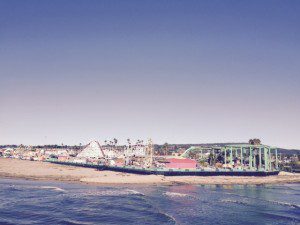 When the angels say, "All is swell," I know that life is going to be rocky, a roller coaster of a day. If I remember, I ground myself and meditate before I hit the door.
I have always been a sensitive person. In fact, its my job as a psychic healer and reader to pick up signals of all sorts. So when the angels say its going to be up and down and up and down and really, some of it is a bit scary day, I try to remember to breathe. I think can I handle this? Oh my gosh, lets just hang on. I do listen.
The trick, when riding the roller coaster of life, is to hold on and let go simultaneously.
It's life with a capital L. It's why we came here to the planet, to experience, grow, and learn. And we have lots to learn. For me, it's a repetitive process until I truly understand what I am doing and what I need to learn. Seriously, sometimes it takes me months, and yes for some lessons – years. That's why I believe in counseling, coaching, twelve-step work, psychic readings and healings.
How do you hang on and let go simultaneously? It's a gymnastic trick! You hold on to the thought, that you are a child of the universe, connected to the great all; and simultaneously a human being, an experiment in the mind of God with all the human foibles, free will, creativity, with the soul or spark of the creator within your light being. Yes, it's a little complicated to be us.
So, knowing who you are, you let go, breathe, relax, and surrender to that divine part within yourself and within the Universe. When you surrender, you relax. It means that you know you are not God. You know that there is a higher force and you let her/him guide the journey. Guide, not control. You still have free will and you are 100% loved.
You cannot lose. So, have fun riding the roller coaster. It's okay if you scream, cry, and laugh. Don't forget to breathe. Oh, what a great Life.