Women's March on Washington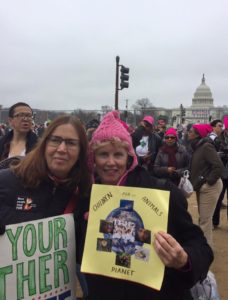 Women's March on DC – Steph and I !
So healing being there! Amazing women, amazing children, and men, too in pink hats. A sea of people – now being counted – 500,000 and millions of people around the world. I  felt the anger, sadness, and an outpouring love. The march gave me this strong feeling that we are so much more than we know, and that love, good will, and honesty in the end will prevail. I know it's going to be a long journey, and my intention is to walk in love and light. Is there any other way?