The Writer's Journey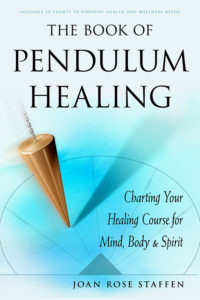 What an exciting and beautiful journey—writing this book and having it published by Red Wheel/Weiser. I spent months last year (and this year too)  in my special green chair with my handy MacBook writing, conversing with the muse, and sending out drafts.
Though I had self-published before, this was my first time working with a publisher. I got lucky. Thus far, it's been a great experience with so much help—readers from my poetry class, a wonderful editor, proof readers, graphic designers, and now PR and sales people—all helping to birth this book.
Now that The Book of Pendulum Healing is coming out, I am excited. Dowsing and divining opened up new windows in my mind, and I'm eager to share this valuable resource with new readers and friends on the healing, psychic, and spiritual journey.
In the next few days, I'll be posting a few excerpts from The Book of Pendulum Healing. I hope it inspires you to explore dowsing,  and yes to buy my book.
A reminder—you can preorder The Book of Pendulum Healing at Amazon.