Stand Up for Yourself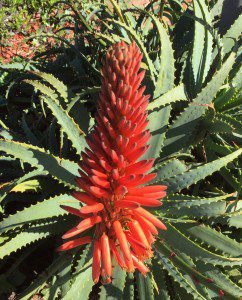 Speaking up for yourself is a form of self care. I don't know why its still hard for me, but it is. So when I do say my truth– I feel like I'm putting a grey film on the day. I hear you, girlfriend. I know that's ridiculous! But, I do. But hey, sometimes I'm just stating the obvious!
So speak up, stand up! Just like this red flower sitting in a bed of prickly succulent arms. Say it with love, or whatever, just say it. Hey, we don't have to be perfect.
What aren't you saying that possibly would help move your life forward? See you tomorrow.